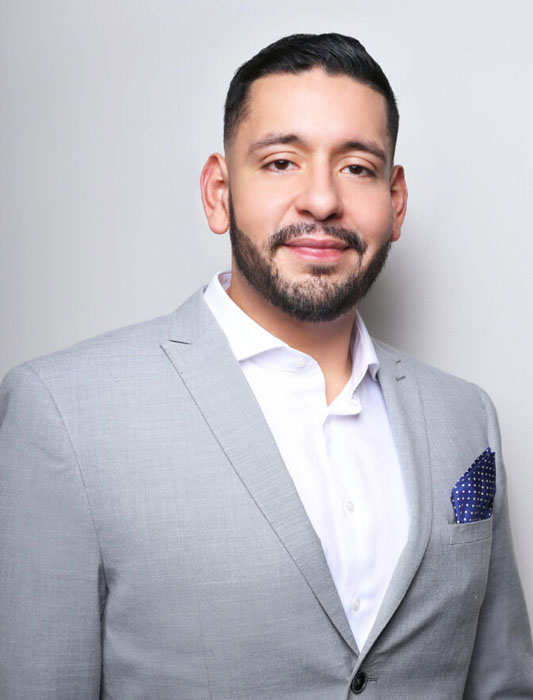 Ivan Guillen is a highly accomplished professional who has achieved success and built a solid reputation as a Realtor. With a Bachelor's Degree in Marketing from Illinois State University, Ivan has leveraged his education and experience to excel in the real estate industry. His commitment to providing exceptional service and understanding the unique needs of his clients has been instrumental in his career growth.
With over 13 years of experience in the sales and marketing industry, Ivan brings a wealth of expertise to his real estate practice. His extensive background working with Global Brands across various sectors has equipped him with a deep understanding of market dynamics and consumer behavior. This invaluable knowledge allows him to offer strategic insights and tailored solutions to his clients.
Ivan's primary focus lies in residential sales, short sales, and rentals throughout Chicago and the surrounding areas. Whether clients are looking to buy, sell, or rent a property, Ivan's personable approach and keen attention to detail ensure that their real estate needs are met with professionalism and care. He takes the time to truly understand his clients' goals and preferences, guiding them through every step of the process and providing expert advice along the way.
In addition to his professional endeavors, Ivan remains dedicated to staying updated on industry trends and market developments. This commitment to ongoing learning allows him to provide his clients with the most up-to-date information and insights, ensuring that they are well-informed to make informed decisions.
With Ivan Guillen as their Realtor, clients can expect a seamless and rewarding real estate experience. His dedication, expertise, and personable approach make him a trusted advisor and partner in achieving their real estate goals.