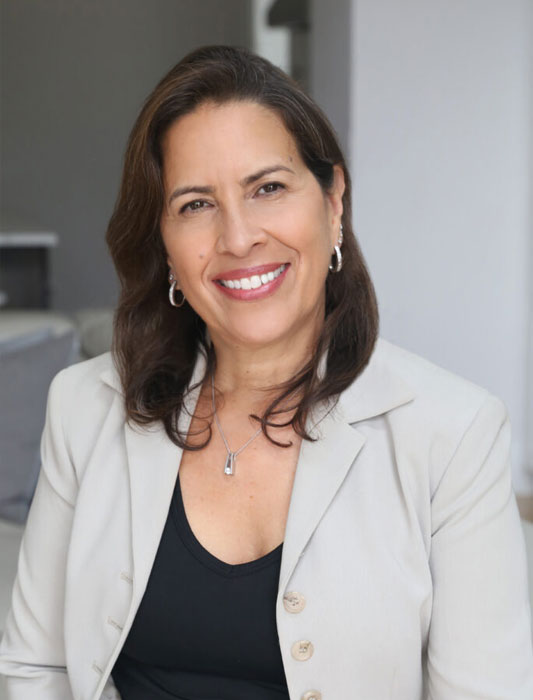 Jeannie, a Chicago native, brings over 20 years of extensive experience as a seasoned real estate professional. With expertise as a seller's agent, buyer's agent, and investor, Jeannie has established a remarkable reputation within the industry. Her genuine passion for real estate, coupled with her commitment to excellence, has resulted in a strong referral-based clientele.
Jeannie's meticulous attention to detail and profound knowledge of the market have earned her the respect and trust of her clients. She approaches every interaction with a warm smile on her face and radiates positive energy, creating a welcoming and comfortable environment for her clients.
Recognizing that buying or selling a home is a significant life event, Jeannie understands the importance of maintaining a positive and supportive atmosphere throughout the process. Her upbeat attitude, combined with her expertise, helps alleviate stress and instills confidence in her clients.
Having spent years honing her skills and staying up-to-date with industry trends, Jeannie possesses the expertise to guide her clients through even the most complex transactions. She leverages her deep understanding of the local market and her extensive network to help her clients achieve their real estate goals.
Jeannie's professionalism, integrity, and unwavering commitment to her clients' best interests set her apart. Her track record of success and her ability to navigate negotiations with finesse make her a trusted advisor and advocate. When working with Jeannie, you can be confident that you are partnering with a highly skilled professional who prioritizes your needs.
In a competitive real estate landscape, Jeannie's experience speaks for itself. Her positive energy, combined with her expertise, creates a winning combination for her clients. Whether you are a buyer or a seller, Jeannie is dedicated to ensuring a smooth and successful transaction while maintaining a smile on her face and spreading positive vibes.
Trust Jeannie's expertise, professionalism, and positive energy to guide you through your real estate journey with confidence and peace of mind. With Jeannie by your side, you can expect a seamless experience and a trusted advisor who genuinely cares about your real estate goals.