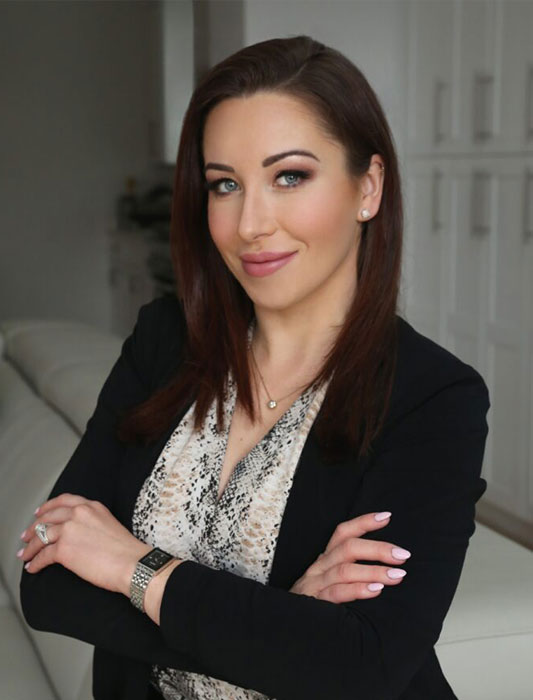 Monika Drwiega is a dedicated professional, well-equipped to guide sellers and home buyers through the intricacies of the real estate market. With a wealth of experience in sales and a talent for negotiation, she possesses the skills necessary to secure favorable outcomes for her clients. Monika's unwavering commitment to her clients' needs is evident in her attentive approach, ensuring a seamless and successful real estate experience.
Adding to her impressive background, Monika graduated with a bachelor's degree from the University of Law and Public Administration in Rzeszow, Poland. Her educational foundation enhances her understanding of legal aspects related to real estate transactions, allowing her to provide informed guidance and support.
As a fluent Polish speaker, Monika offers personalized service to Polish-speaking clients, ensuring clear and effective communication throughout the real estate process. Her ability to converse in Polish facilitates a comfortable and tailored experience, allowing clients to fully express their preferences and make informed decisions.
Beyond her professional endeavors, Monika is an investor with a discerning eye for design. This unique perspective enables her to identify the potential of properties and provide valuable insights to clients seeking to maximize their investments.
Monika Drwiega is dedicated to delivering exceptional service, drawing upon her years of experience, negotiation skills, and keen attention to detail. With Monika by your side, you can trust that your real estate goals will be met with utmost professionalism and care. Mówie po Polsku! (I speak Polish!)